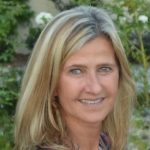 Elizabeth Lovenberg
DRE Lic. #01880861
(858) 775-7993
elovenberg@me.com
SDbeachHouses.com
Helping You Find Your Dream Home
Search Communities
Del Mar
Encinitas & Cardiff
Carlsbad
La Jolla
Poway
Solana Beach
Rancho Sante Fe
Carmel Valley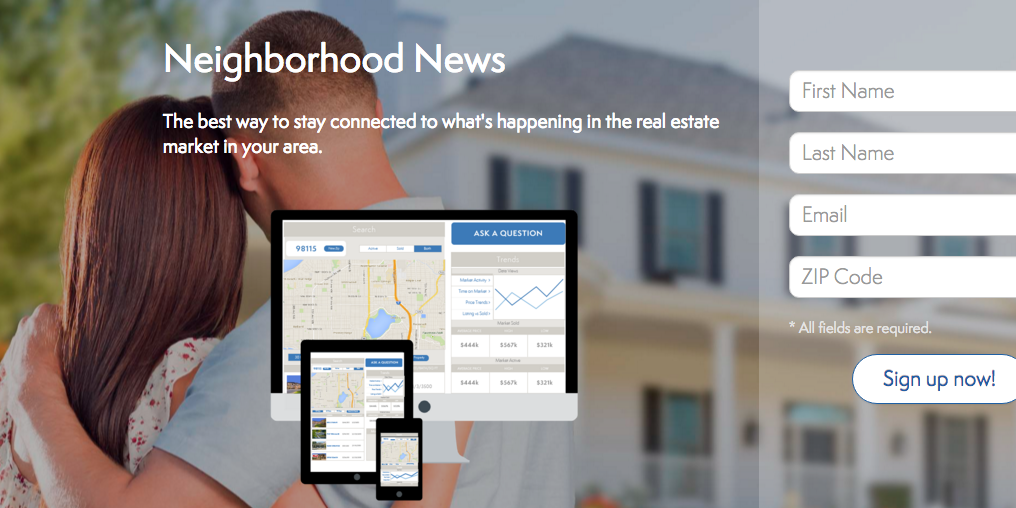 Click here to learn more about YOUR neighborhood!
TESTIMONIALS
Lars & Monika, La Jolla Sellers
Elizabeth Lovenberg has sold two of our La Jolla properties and done a fantastic job on both. The first house we sold had numerous issues we needed to take care of prior to putting it on the market. She gave us useful and accurate advice on what to take care of. Since we were overseas she acted like a contractor overlooking the workers doing the repair. This took many hours and a lot of patients on her part but she never complained and kept her pleasant attitude. She decorated the house, helped out with painting, planted plants in the garden, dealt with difficult neighbors, came up with numerous ideas how to expose the house to as many potential buyers as possible. She negotiated well and finally the house sold. For the second house problems were not as many, yet many things to do. Although we thought we would make major loss, Elizabeth sold the house above asking price the first day it was out for sale. We tried several realtors before Elizabeth and there is no comparison, she is absolutely amazing. I would be happy to talk to anyone who is considering having Elizabeth Lovenberg as a real estate agent. Monika  
Steve & Stacey Pacelli, Carmel Valley
Elizabeth was amazing! We can't say enough good things. She went so far above and beyond. She held the house open almost every day, took care of various items for us, staged the house beautifully, and couldn't have been nicer through the entire process! We have sold several houses and haven't had nearly the good experience with others as with Elizabeth. We would very highly recommend her for the sale of a residence!  
Shawna & Brian, Buyers Solana Beach
Elizabeth is a phenomenal realtor. We feel extremely fortunate to have been connected with her in the process of moving to the San Diego area from Seattle. She originally helped us find a very nice rental property within our budget in Carmel Valley. She became our friend very quickly. She's very personable and easy to communicate with and always responds to texts and emails efficiently. We could tell that she genuinely cared about our family and our transition to San Diego. She helped connect us with local parenting resources and provided excellent referrals for healthcare providers, etc.
When we were ready to start looking at homes to buy in the Solana Beach/Encinitas area, we knew who to call. It's hard to put into words how happy we are to have had Elizabeth help us buy the house we now live in. She shines in this competitive real estate market and rises to any call of action under pressure. She got us the first showing on the house we wanted, quickly got us statistics on sold homes in the neighborhood to understand the value of the home, coached us in making a competitive offer, and helped represent our family well to the sellers.
After the offer was accepted, she was there for us day-in and day-out to work through the bank financing and escrow process. Her confidence in us and reassurances during these stressful weeks were huge. Every step of the way, she went above and beyond what we expected from a realtor. She is a true team player with supreme professional skills. We live in a house we love in a neighborhood we love thanks to Elizabeth. 
Laurel and Vic, buyers Mission Valley
My husband and I were very fortunate that our Hawaii realtor put us in touch with Elizabeth when we moved to San Diego. She found us suitable properties, and set up viewings right away. Once we found the perfect place, Elizabeth was able to get the ball rolling immediately. This property had many interested bidders, but she was able to move on it and get it for us. With Elizabeth, the process was a breeze. She put us in touch with an excellent property inspector. The paperwork was super easy – she used DocuSign, so everything was electronic. Most important of all, Elizabeth is a wonderful person, and a pleasure to work with.
Maura, Buyer Rancho Penasquitos
Elizabeth was a delight to work with and made the home buying process a pleasure. She is highly knowledgeable of the region, and can readily convert a wish list into realistic options. She is extremely flexible in terms of her availability, and very responsive to questions as they naturally come up along the way. I highly recommend Elizabeth to anyone considering a home purchase in the San Diego area.
John Castro, Olivenhain
Elizabeth is awesome, a champion in assisting others achieve their real estate desires. Well beyond expectations, through a journey rather than a sales event, she personally showed me more than 40 homes until we found the secluded one that not only met our rigorous demands but was affordable and aesthetically pleasing. Then, in only one week, she showed my home to six potential renters yielding 4 offers. She is fantastic, and I highly recommend her.   
The Websters, 4S Ranch buyers
Elizabeth helped my family to relocate to a new state over 3,000 miles away from our home town. Throughout the process she was professional, responsive, friendly, and honest. Her knowledge and expertise helped educate us on the local real estate market. Attention to detail, timeliness, and accessibility helped make the process a smooth transition. Elizabeth made us feel as though we were more than just a client. Compared to other realtors we have worked with in the past, Elizabeth's service was above and beyond her competitors!
Suzanne, Buyer Solana Beach
Elizabeth is an outstanding real estate agent. She quickly understood both our tastes and spent considerable time searching and showing us homes until we found the perfect house. She was also there to support us throughout the entire and post buying process.
Kate, Buyer 4S Ranch
Elizabeth was recommended to us as a local realtor when we relocated cross-country from New Jersey to San Diego. We had a lot of requests for our new home since we are 3-generations living in one home. We were also hoping to find our house quickly and move directly from New Jersey into our San Diego home.
Elizabeth took the time to listen to everything we were looking for and helped us to focus on neighborhoods that would fit. When we found a home that met all of our needs, she coordinated walking us through the whole process remotely to put in our offer/counteroffer.
Without her expertise, we never would have been able to accomplish finding and purchasing our home with only 2 visits to the area. She had a great knowledge of the local market and gave experienced advice on how to make the purchase and move smooth.
Victor Bahna, Seattle
I had a great experience in working with Elizabeth to find a temporary home in San Diego for my family and pet. She was terrific at providing multiple options, worked through all the logistics with me and my family and was wonderful at arranging visits, details and describing the various nuances of each neighborhood as I was not as familiar with the area being from out of town. I highly recommend Elizabeth.
Greg & Geri Jones, Carmel Valley
Purchasing a property in the Del Mar/ Carmel Valley area was highly competitive and very stressful for our family. Elizabeth was able to navigate the challenges, provide us with excellent advice, and utilize her extensive network of local brokers, agents, and loan officers to get us into our dream house. We couldn't have done it without her. She hung in there when other agents would have given up. Thanks E!
David Trissel, Carmel Valley
Elizabeth is wonderful to work with. It's obvious she loves what she does. She's very professional, knowledgeable, and hard-working. And, she's one of the nicest people I know. We will use Elizabeth for all our future real estate endeavors.
Katie, Buyer Mira Mesa
Best. Realtor. Ever. I highly recommend Elizabeth! She is very honest, hardworking, not pushy, and found me exactly what I wanted and more! She helped me purchase my first house, which was a probate sale on a short escrow. I was worried about the paperwork, deadlines, and what it all meant. Elizabeth made me feel reassured along the way, explaining to me the process and what to expect. I was unfamiliar with some of the areas in San Diego and after explaining to her what I was looking for, she showed me homes in different areas and found me one that fit all of my needs! She also has great negotiation skills. At my price point in this tough market I thought it was going to take forever to find a home, with multiple offers on the house, she managed to counter with a lower price than asking (which I got!) but also negotiate money towards the closing costs on an "AS IS" sale. Incredible!
Buyers, Lake San Marcos
Honest, trustworthy, knowledgeable and very professional. I would strongly recommend her for handling real estate transactions. She found the ideal home, assisted in all aspects of the transaction form the first offer to closing. Her follow-up and handling the matter is commendable.
Ziad, Buyer Encinitas
Elizabeth was tireless in working with us to find a suitable neighborhood and a house when we were relocating from the East Coast to the San Diego area. She provided us with extensive regional information about schools and demographics before we got into town and met her in person. She took our long list of preferences and must-haves and helped us hone in on areas that would make our family happy. Our house-hunting weekend was extremely efficient thanks to her careful planning. She was prompt, tireless, very communicative, and always happy and positive. We ended up signing a contract on the 4th and final day! She took us from contract to closing smoothly, even though we were a thousand miles away. Thanks to Elizabeth, buying a house couldn't have been easier
wadia08, Seller & Buyer
Elizabeth was our agent selling our home and also when we bought our new home. It was an absolute pleasure working with Elizabeth. Her professionalism, communication and knowledge made everything go smoothly.
Buyers, Rancho Santa Fe
Dear Elizabeth, We want to express how pleased we are with the excellent service you provided in finding and purchasing of our new home. Your knowledge of the real estate market in the San Deigo County area was invaluable since we were moving from the east coast and were not familiar with the area. We appreciate the time you spent showing us so many houses in person which helped us fine the perfect home. We also feel you went above and beyond what one would expect in a realtor during the inspection and closing processes. Sincerely, Michele & Wayne D.
Dawn2015, Encinitas, CA 92024
Elizabeth is an absolutely wonderful agent! She must work 24/7 because her responses to email and texts were almost immediate, no matter what time of the day or day of the week! She works hard for her clients, and she really went the extra mile to find us the perfect house. She is extremely knowledgeable of the area. Being new to the area, we needed to learn about the region in order to find the right neighborhood. Elizabeth took us on a tour of the region; as we became more familiar with the area, our preferences became more apparent. Elizabeth tailored her approach to our needs and requests, and we couldn't be happier! We highly recommend, without a doubt!
florescm0, Buyers Carmel Valley
Elizabeth is amazing! Not only does she do everything you'd expect from a great realtor – working hard to understand your needs and desires and then making sure you see everything available that fits the bill – but also, she goes the extra mile…literally! Elizabeth is exceptionally friendly, well organized and extremely knowledgeable about her region, often providing in real-time scads of valuable, decision-enabling information it might otherwise take years to learn. I recommend Elizabeth highly to anyone looking for their dream home and would retain her again in a heart-beat if I had it to do all over. 
Bogdan Ionescu, Buyer Vista
This agent is a gem. I have no reservation whatsoever to give the highest possible mark to Elizabeth from all possible angles that have to do with real estate dealings.

We had Elizabeth representing us in the process of purchasing a property in Vista, California. As we currently live in the Pittsburgh, PA area, the process was a clear challenge for us due to the distance to Vista. Elizabeth made the process easy for us in a number of ways.

The selection of properties to be viewed by us when we traveled to the Vista area matched exactly what we specified, size of the property, main characteristics, location, proximity to shopping. Thus by clearly understanding what we required she saved us a lot of money we would otherwise had to spend with other trips to the area we have selected.

Next the guidance she provided regarding the process of acquiring a property in California, local laws, rules made the process even easier since she promptly answered many questions we had about the process and showed great patience in addressing our inquiries . Most of those inquiries were done remotely since we continue to live in Pennsylvania and thus needed a lot of understanding from the real estate agent. Elizabeth was a pleasure to work with due to the easy going attitude she had towards us.

During the period of negotiations and pre-closing Elizabeth provided us with prompt and effective communication with the sellers agent and thus we had peace of mind knowing that our interests were well understood and served. Connection with the title company representatives was also nicely facilitated by Elizabeth and thus all our questions were in the end answered promptly to our full satisfaction.

In view of the above remarks of grant Elizabeth our greatest appreciation, thanks and provide the highest possible grades for effectiveness, professionalism, kind understanding of our needs, grace in addressing our many questions in all relevant areas of this complicated process.

Elizabeth was able to provide us needed assistance in acquiring the property of our dreams in California. Thank you Elizabeth for a job extremely well done. Leave Me A Review